Type of the Project: Environment
Project status: Completed
Project location: Urmia Lake – East and west Azerbaijan- Iran
Project objective: Reducing damages on natural resources and economic losses of the project area through the management and executive actions against desertification and wind erosion.
Project starting time: Jun 2015
Project completion time: March 2016
Project duration: 10 months
Abstract:
Urmia basin with 51762 Km2 areas is considered as one of the most important basins of the country. Previous studies show that natural factors and human activities have extensively caused wind erosion around Urmia Lake. The habitation around the lake and the livelihood of local people are effective factors on wind erosion. Since by overpopulation, water consumption of the area has increased firstly, the study region has faced with limitation of water resources, secondly vegetation cover of the region has become so poor and the last one is negative effect on the soil structure of study area. All in all these factors caused to destruction of natural resources of the area.
On the one hand changing the land using has led to growth of communities surrounded of Urmia Lake, on the other hand construction of several dams on the main rivers of the basin and uncontrolled withdrawal of groundwater caused to strongly decreasing of inflow to the lake and as a result drought of the lake has been occurred more than past.
Experts believe that long-term droughts, increasing water demand and the excessive withdrawal of surface water and groundwater by farmers are the most important drought factors of Urmia Lake. Consequently the mist from the bed of lake threatens health of million people who lives in the project area.
By studying on Physiography, Geomorphology, Meteorology, water resources (Hydrology, groundwater resources), Geology, Erosion and sedimentation, vegetation cover and field sampling and query with local people, some solution had found in line with objective of project.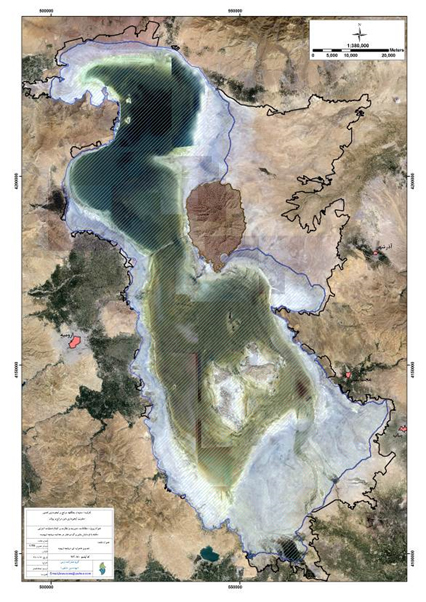 Location of project area (Urmia lake and its surrounding)
Project outcome:
Our team had presented several suggestions to solve the challenges such as:
It doesn't recommended to mulching on banks of the lake for sand dunes fixation
Study on tourism plans which are compatible with climate of the study area
Restrain hazes by installation some towers which like antenna tower – based on identification the source of producing of hazes, these kinds of towers have 50m height (like antenna tower) and it is better to be placed in certain intervals from each other. They linked to each other with a strong water hoses, also they have pores to discharge extra water. These towers have some anemometers and hygrometers on them. By reaching the velocity of wind up to 8 m/s and the moisture less than 10%, the water would be pumped from the reservoir into the towers, so that by spraying water from strings among towers, the hazes will be controlled.
Using solar panel floating on surface of the lake to reduce evaporation volume and producing clean and renewable energy. Unfortunately, this technology hasn't operated in Iran yet because it is too expensive.
By considering the fact that there is a lack of some special kinds of trees species and shrubs in this region, we offered cultivation of Atriplex Canescens and Nitraria Schoberi species, not only do confront against dust and wind erosion, but also improve vegetation cover of the area and more occupation jobs in the region.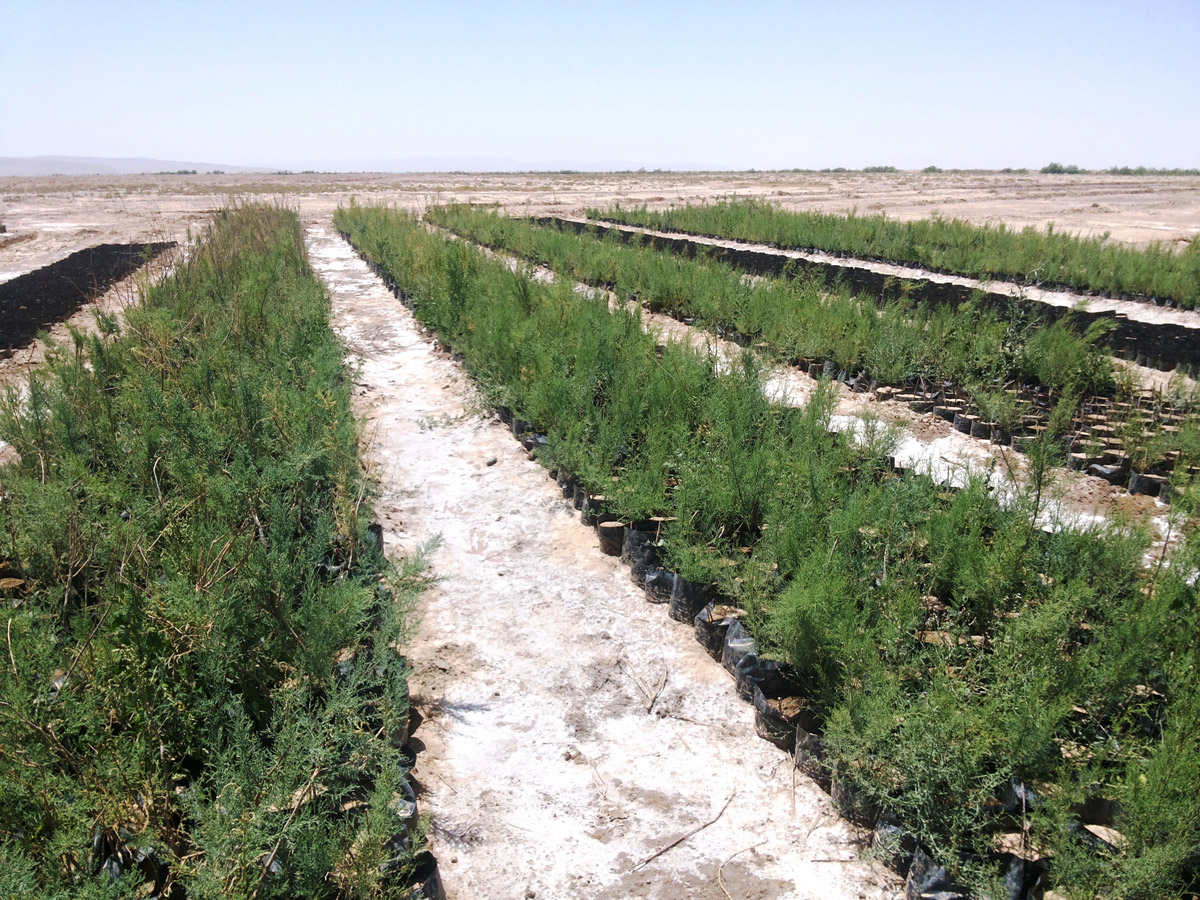 Reducing negative effect of wind erosion by cultivating of specific kind of planet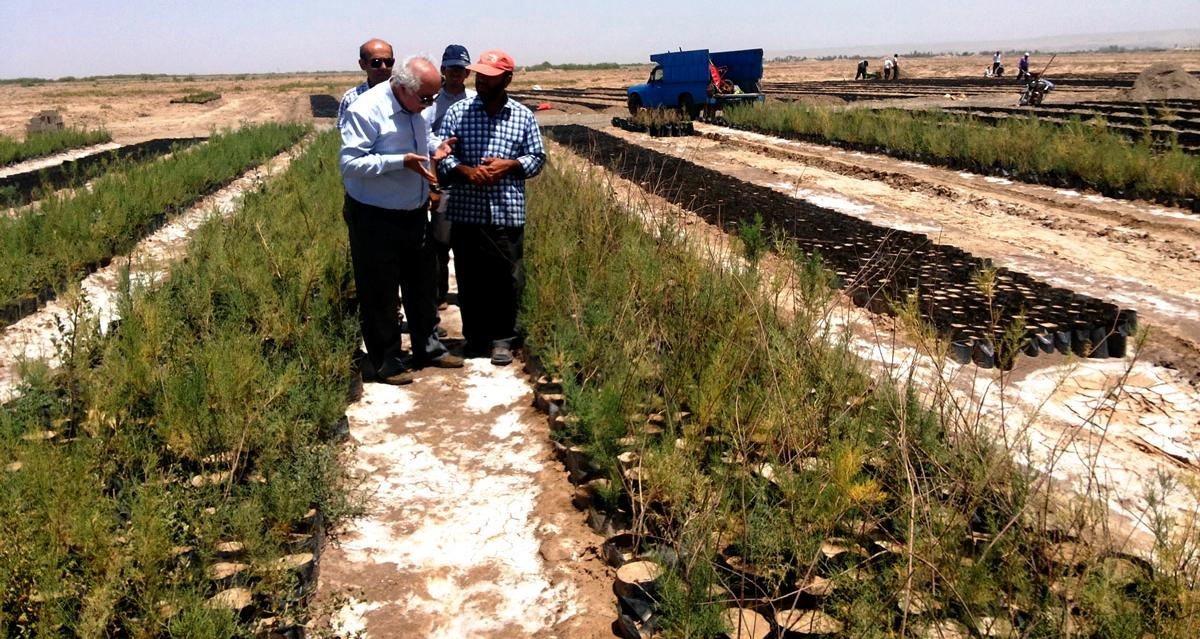 Field visiting of cultivated planted species