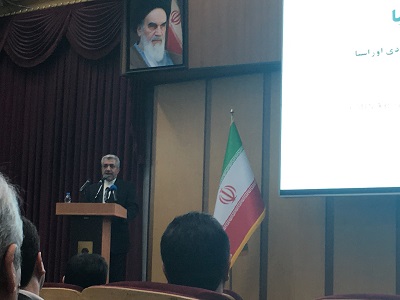 A seminar on Iran's trade and cooperation with Eurasia was organized and held by Iran's Trade Promotion Organization (TPO) at Tehran Permanent International Fairgrounds. The seminar was attended by senior officials from both sides.
The seminar was inaugurated by the Iranian Minister of Energy, Mr. Reza Ardakanian, who is the chairman of the Iran-Russia Joint Economic Committee. In his speech he mentioned that Iran is a reliable trade partner for Eurasian countries and Iran's location as a linking path for the Persian Gulf states and the country's enjoying huge resources of energy, is the way of access to a large market. He added that Iran and EAEU reached the free trade agreement after several years of negotiations and Iran is planning for the permanent agreement after three years.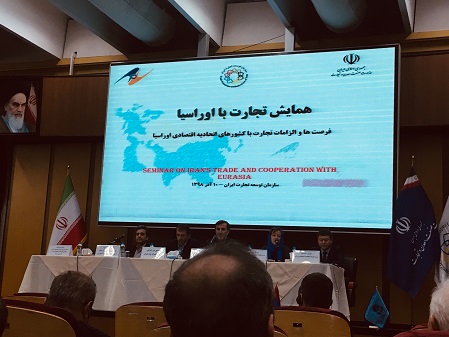 Ms. Veronika Nikishina, the EAEU's Minister of Trade made the remarks during the seminar and expressed the willingness of the union's member states' businesspeople for trade with Iran. She said the temporary free trade agreement between Iran and EAEU can be turned into a permanent one after three years.
The trade agreement between Iran and EAEU officially came into force on October 27, 2019. Based on this agreement, about 840 commodity items are subject to preferential tariffs, which means tariffs on some goods are reduced and for some commodities, tariffs are levied.
Saman Ab Consulting Engineers Company actively participated in this seminar to get the newest information regarding the trade between Iran and Eurasian countries. During the seminar, it was clarified that the free trade agreement between Iran and Eurasia covers the trade of goods and commodities and the exchange of technical and engineering serviced has not come to the agreement yet.